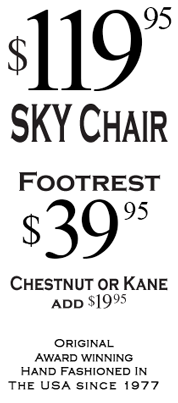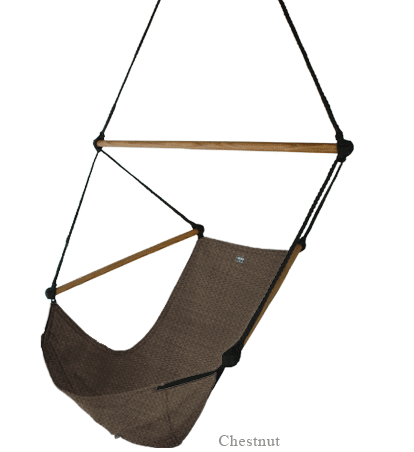 In 1977, we crafted our chairs in a cabin in the woods of Wisconsin. Later, a school bus served as both our workshop and home. For 20 years we lived and worked in Boulder, Colorado, and today our Workshop is found in Minnesota.

Though we've changed locations and our family has grown, the way we do business has stayed the same.

We still craft our original, award-winning hanging chair by hand. We still travel to meet our customers in their communities at street fairs and festivals. And, after the sale, we still support our customers the best way we know how: just like a SKY chair.